LIVE cooking with Kristīne Garklāva!
25.08.2020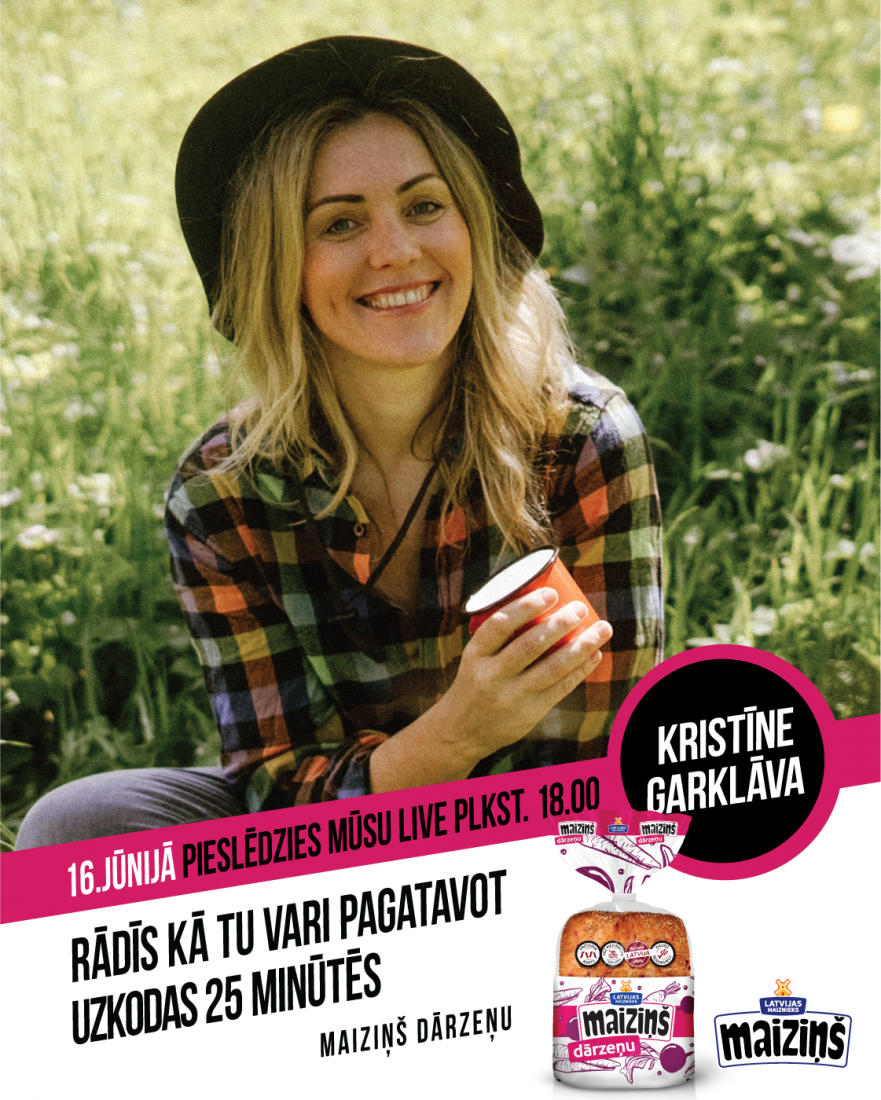 June 16 at At 18:00, connect to Latvijas Maiznieks Facebook and Instagram accounts and get new inspirations together with Kristīne Garklāva, how to cook delicious Maiziņš with vegetables!
We remind you that during LIVE it is possible to participate in the competition and win a basket with delicious prizes and participate in the lottery during all shows to get two Merida bikes.