Products
"IZCEP PATS" Sausage pastry with cucumber-mustard filling
390g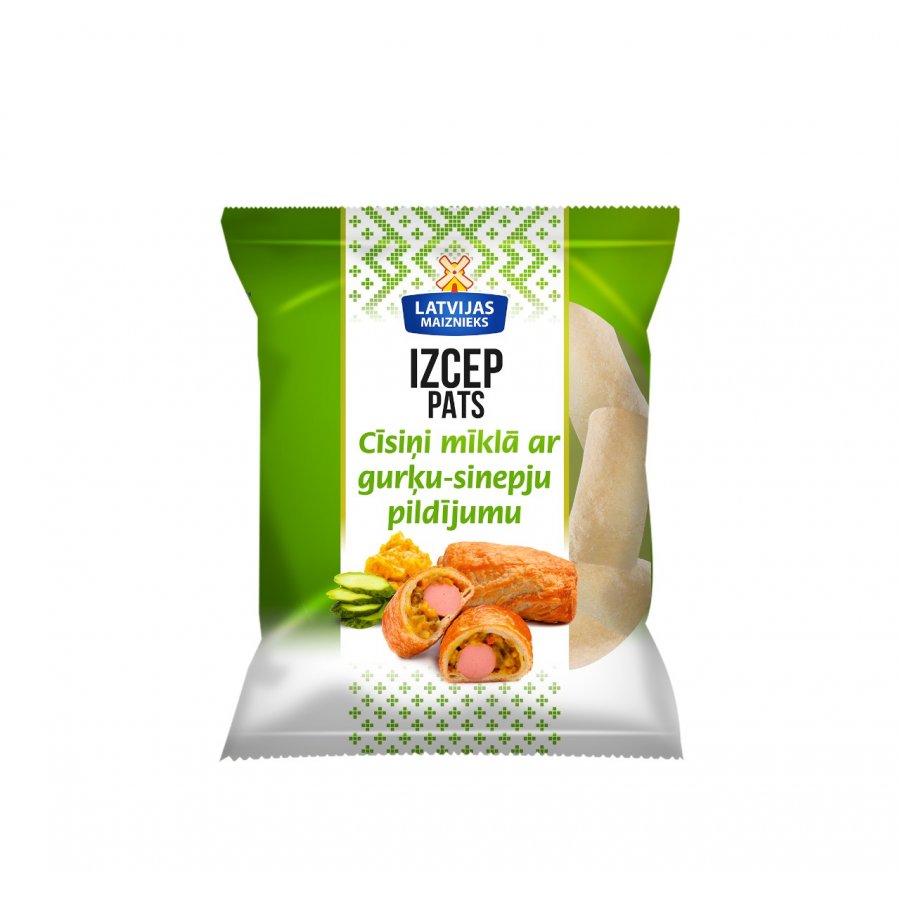 Article: 19747
EAN code: 4750192770477
Weight: 390 g
Quantity in the box : 10. pcs.
Shelf life: 365 days

Sausage pastry with cucumber-mustard filling - a tasty snack and a daily charge of energy - when going on a hike, to school, work or breaks. A couple of mouthfuls and a feeling of satiety is guaranteed! Bake it yourself and enjoy it fresh anywhere and anytime. 
Sausage contains beef
Low sugar
Source of energy
A quick and tasty snack