Products
Whole Grain Bun "Maiziņš"
60g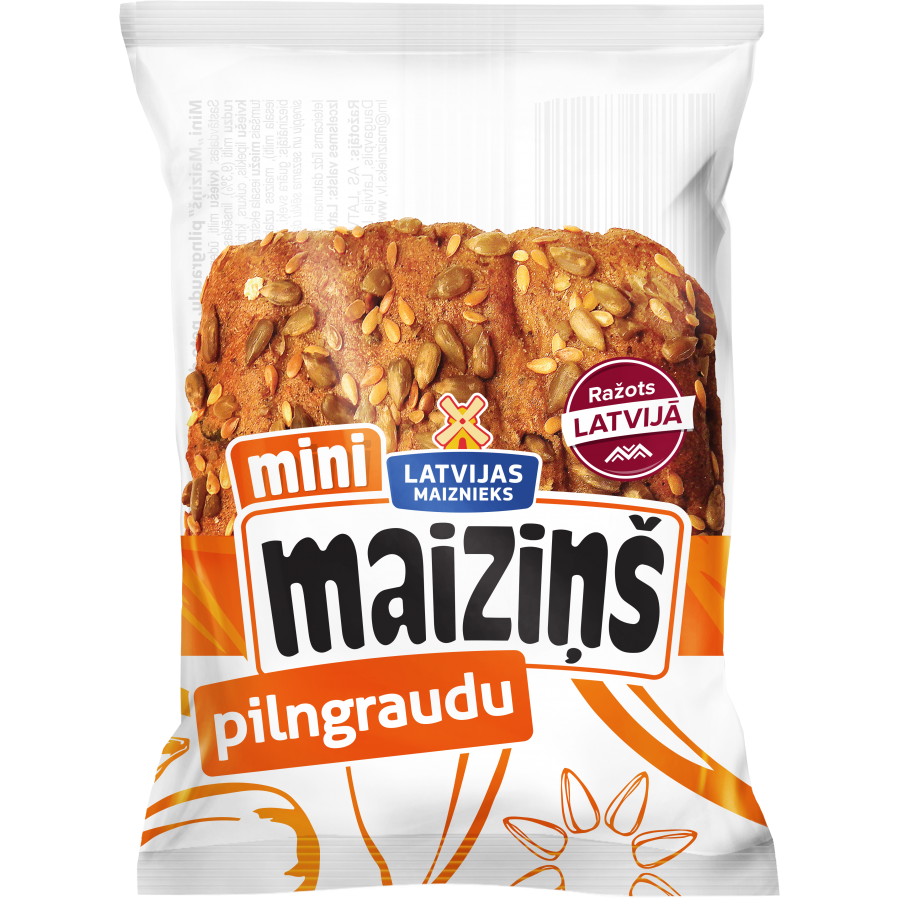 Article: 79677
EAN code: 4750192771214
Weight: 60 g
Quantity in the box: 50 psc .
Shelf life: 6 days

Download image

Print
Whole Grain "Maiziņš" is soft bun made from wheat and rye flour, with crispy sunflower seeds in every bite. Whole grain "Maiziņš" can be used to make sandwiches or burgers to provide an energetic and satisfying start to the day or a healthy and tasty end to the day.
Pumpkin seeds 2.3%
Sprouted rye grains 5.3%
Flax seeds 5.6%
Whole grain rye flour 6.9%
Sunflower seeds 10.6%
Little sugar
Source of fiber